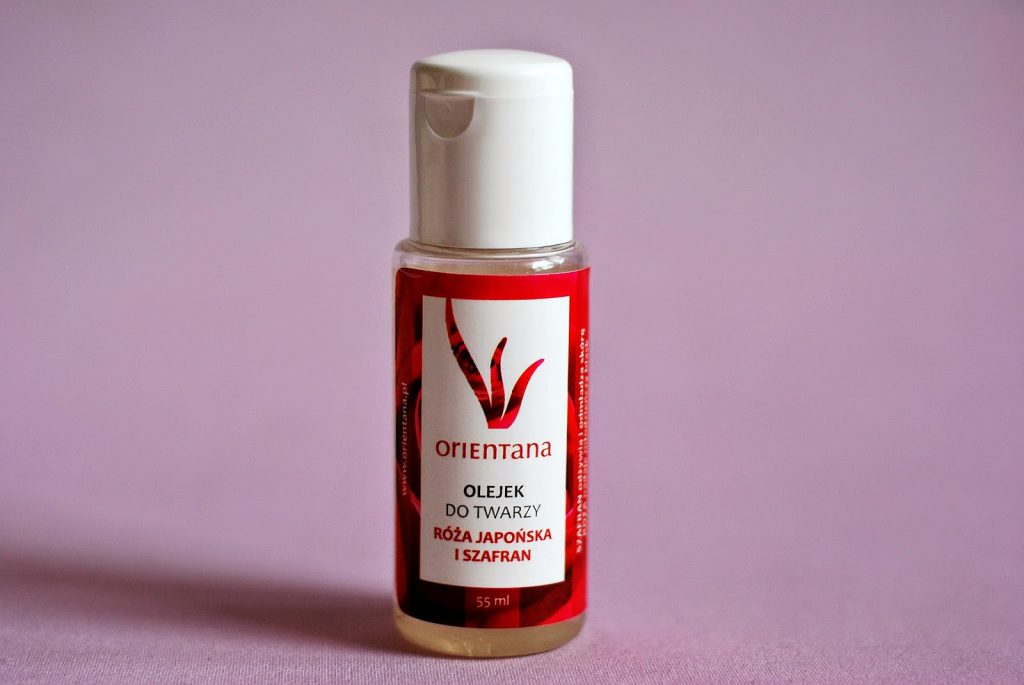 Saffron oil is considered to be one of the most effective oils for body, face and hair care. It is a multi-purpose, natural product. Combined with other natural oils and extracts composes an irreplaceable cosmetic. Saffron and Japanese Rose Oil from Orientana can be used not only on face but… hair as well!
Japanese Rose and Saffron Oil from Orientana is a combination of natural oils, where the main place takes saffron oil. The recipe has been prepared accordingly to Ayurveda – Hindu natural medicine. Oil from Orientana is a great option for vegetarians and vegans. The product was not tested on animals and contains only natural substances, that have beneficial influence on the condition of facial skin.
What does Orientana oil contain?
One one glance on the components of facial oil from Orientana is needed for you to fall in love with it. Only natural plant oils and extracts enriched with vitamin E. The effects of this oil are not interfered with any additional substances, that could also be harmful. What is more, it does not contain any silicones, alcohols, preservatives, dyes, fragrances and other artificial ingredients. We will find a variety of oils, such as:
Sunflower oil
Sesame oil
Olive oil
Almond oil
Jojoba oil
Apricot kernel oil
Wheat germ oil
Rose oil
Safflower oil
However, there are two most important ingredients of Orientana product. The first one is called rose oil and is extracted from Japanese rose. It is a source of vitamin C, flavonoids and antioxidants as well as many unsaturated fatty acids. Therefore, it is especially recommended for medium or high porosty hair. The second valuable ingredient is safflower oil – to be more precise – a macerate made on the basis of saffron extract.
Orientana Saffran and Rose Oil for hair?
Theoretically, the producer does not mention that the face oil with saffron and rose can be used elsewhere than face. The cosmetic is designed for dry skin in need of strong nourishment. However, the product will work well on dry, damaged and in need of regeneration hair. It comprise natural oils and vitamins, which in fact, are the best remedy for hair. Face oil with Japanese Rose and Saffron from Orientana is a source of essential fatty acids from oils, which is why is a perfect product to be used for hair oiling.